Mindset Strategy Magic Academy
A 12 week program for female founders ready to create life changing impact, income and magic in their business
It's time to take your business to the next level
You're ready to create, grow and scale a profitable, heart-lead and impactful business that changes lives.
I'm here to break down the magic business formula to help you make that dream your reality.
This program contains the exact strategies and support I've shared with dozens of 1:1 clients across several industries, from accountants to personal trainers, to coaches and social media managers.
All whilst having a positive impact in the world with the life changing work their business provides.
Which one sounds like you?
Over the years, the Female Founders I work with come to me with one of two dilemmas. Being a forever student myself, I also noticed how online education for women in business tends to focus on one or the other.
"Help me get out of my own way and let go of (*insert mindset block*) because it's holding me back from growing my business"
OR
"Show me how to launch, build and scale my business"
"Here's my go-to proven strategy for growth"
OR
"Here are my journaling prompts and meditations to help with confidence"
"Kat gave me so much confidence and emotional support. Within a month I'd signed two clients so easily just from having Kat as my coach believing in me."
"I always leave our calls with this sense of…I can do this. I've fucking got this. Kat is such an intuitive coach and is super knowledgeable. She is just the best coach."
"My outlook on life has changed by Kat challenging my thought processes. I now not only dream about all the possibilities in my life, I make them happen."
Why Mindset and Strategy will transform your business
Here's what I know to be true about you as a Female Founder…
Which camp do you fall into? Maybe you resonate with both!
You can spend all day meditating, journaling and believing you're an abundant boss babe, but if your strategy is "wing it and hope for the best", you're missing out on next level results, growth and revenue.
You can have the best strategy and knowledge in the world from leading industry experts, but if you're doubting whether it's possible for you or burning out…that strategy is worth nothing. You're unlikely to even use it!
As a Mindset & Success Coach, this magic combination of mindset and strategy for success is what gets me going!
And I'm honoured to bring it all to the table for you in this program.
This program is perfect for you if…
• You have BIG plans and even bigger dreams for your business – and the life you want for yourself and your loved ones thanks to that business!
• You're ready for more sales, income and profit, making 'sold out, fully booked and in demand' your new normal
• You know that the more your business grows, the more impact you have on the people you care about – and you're here to create life changing impact on the lives of your loved ones, clients/customers and community
• You take the success of your business seriously – there is no plan B
• You believe in uplifting all women in business, knowing when one woman wins, we all win
• You're passionate about the work you do and you're bloody good at it – you just need some support to reach that NEXT LEVEL and step into the CEO you know you're here to be
• You're done with comparison, competition and old school ways of doing business. You're ready to create massive success from a place of heart, soul and abundance
• With structure, accountability and support, you know you can take action and commit to the next 12 weeks and beyond
If you answered YES to any of the above, consider this your invite to dive in and join us!
Before you carry on scrolling…this program is NOT for everyone
It's not gonna work for you or your business if…
Mindset Strategy Magic Academy is for women who are serious about reaching for that next level, and won't settle for anything less.
Our 12-week group program will include 5 phases of expert support, tools and guidance, offering you a complete roadmap to elevate every area of your business. I'm holding nothing back!
LIVE Mindset Group Coaching
It's time to realise your true potential and power as a woman in business, with mindset coaching in each phase of the program. From self belief, to badass boundaries, to money mindset and more.
Your MSM Academy Content Bank
Inside your Content Bank, you will have 24/7 access to bite sized training, video walkthroughs, implementation worksheets and more released in each phase. Work through these at our own pace based on your unique business and goals.
Watch hotseat strategy sessions with fellow female founders in the program. From planning a launch, to social media audits and more – see the theory and strategy come to life with practical application and real life examples.
Dedicated support from me on each and every call, answering questions throughout. Plus bonus Q&As as we move through the program in the Facebook Group. Plenty of opportunities to get advice, guidance and feedback from me on your business.
Community Support & Accountability
Surround yourself with women who are there to lift you up when you're challenged, keep you accountable and celebrate every single win you have, big or small. PLUS take part in our optional Accountability Partner Program!
With access to the materials for the lifetime of the program, you can revisit any of the content, anytime, anywhere.
Take part in future live rounds and access all future updates to your Content Bank. As your business grows, the knowledge and support available to you will as well.
*Someone will be picked before each live strategy session – it could be you receiving 1:1 guidance and feedback!
Included at no additional cost
Access to all my tried and tested tools, systems and software as soon as you join. From email marketing, to website building, client onboarding and more, I'm sharing it all with you including recommendations for both beginner and established businesses.
Alongside a reading list full of game-changing personal and business development books, you'll be able to get learning straight away!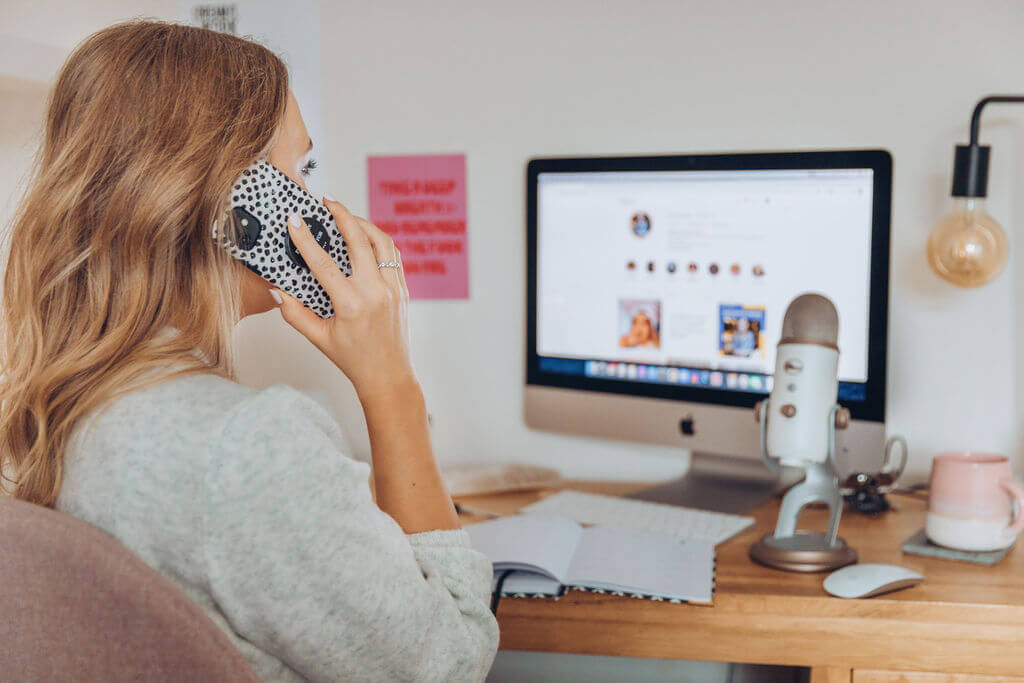 Start Your Business Today
For women at the very beginning of their journey, I've got you covered. Get access to this BONUS 30-minute masterclass covering everything I have to share to get you started.
Including ALL the things I wish someone had told me when I was in your shoes! Dive in so you're ready to go with us when the live round begins.
3 Bonus Live Masterclasses
Sold out and Fully Booked with Soul
Sara Dalrymple, Sales Strategist
Guess what? Selling doesn't have to be sleazy, feel awkward or be avoided at all costs. I'm delighted to bring Sales Strategist Sara on to help you sell YOUR way. Get the confidence and tools you need to make more sales in your business.
SEO and Digital Marketing Secrets
Holly Wood, Digital Marketing Coach & Consultant
Holly makes SEO feel second nature, even if you have zero tech skills. Let her breakdown the importance of your website and SEO, increasing traffic to your website, how your business can rank in Google search (hello new clients and customers!) and more marketing secrets.
Nikki Cross, Leadership Coach
You are the leader and CEO of your business, whether you make £100 a month or £10,000 a month. In this leadership training and mindset workshop, she'll have you thinking, feeling and making decisions like a leader in your business.
The Total Value of Mindset Strategy Magic Academy + All your Bonuses = £5,000+
The price will be significantly higher next time around to reflect this.
But for you, it's no way near that investment…
Pay in Full
LIVE Mindset & Strategy Calls

Community Support & Accountability

Content bank full of resources and training

3 x Bonus masterclasses with industry experts

12 Weeks of Business, mindset & Strategy Group Coaching
Payment Plan
£
296
3 x Monthly Payments
LIVE Mindset & Strategy Calls

Community Support & Accountability

Content bank full of resources and training

3 x Bonus masterclasses with industry experts

12 Weeks of Business, mindset & Strategy Group Coaching
The value of creating your dream life and business? You cannot put a price tag on that dream.
Imagine where you could be in 3 months time if you make this investment today?
What results do you wanna be celebrating at the end of 2021? 
I can't wait to celebrate YOUR success story in Mindset Strategy Magic Academy grad. 
Meet Amy, a Personal Trainer
During the 2nd UK lockdown, whilst gyms were shut, she was able to take her business and clients fully online, bringing her income and stability at a time when many fitness professionals have struggled.
Through the exact marketing strategies I'm sharing with you in this program, she was able to maintain a touchpoint with her current and prospective clients, offering them support and guidance at a time where they needed it most. The result? More income and more impact doing the work she loves.
She's recently made the powerful decision to not return to the gym and to be completely self employed as a PT. This was her 'one day' goal when she came to work with me – it's now her reality.
Emma has grown her business over a number of years through word of mouth and referrals. She's bloody good at what she does! She came to me at a crucial point in her business, where she knew to move forward and reach the next stage of growth she had to work on her mindset and self belief.
Well, since working together Emma's annual turnover has increased by 36% after hitting a plateau, and more importantly she's finally feeling like the badass Founder she is.
This confidence has lead to so many more opportunities, such as paid speaking engagements and guest workshops, that will expand her income, impact and reach her ideal clients. Best of all – she's achieved this working less hours in her business and spending more time putting herself first.
Take a peek inside each phase
I'm Kat, a Mindset & Success Coach for women, I'm dedicated to helping women rewire their mindset for success, so they can achieve their goals and live their next level life.
I believe your personal development is directly linked to your business development. The success of your business can only go as far as your mindset can take it. As a Female Founder, you seriously deserve to put yourself first!
After 4 years of coaching incredible women like you, I've seen first-hand that my work not only grows your business, increases your income and helps you achieve your goals with confidence.
It changes who you are. Coaching unlocks the unshakeable self belief needed to be the badass CEO I know you're here to be.
So yeah, this is the place to get excited about the big, shiny, awesome goals you have in your business. It's also the place to become the woman you're here to be in this world, building the life you and your loved ones deserve.
You know if your heart and soul is calling for this next level. Jump in.
Pay in Full
LIVE Mindset & Strategy Calls

Community Support & Accountability

Content bank full of resources and training

3 x Bonus masterclasses with industry experts

12 Weeks of Business, mindset & Strategy Group Coaching
Payment Plan
£
296
3 x Monthly Payments
LIVE Mindset & Strategy Calls

Community Support & Accountability

Content bank full of resources and training

3 x Bonus masterclasses with industry experts

12 Weeks of Business, mindset & Strategy Group Coaching
The answers you need to say YES to this next level investment
By signing up for Mindset Strategy Magic Academy, you agree to the full Terms and Conditions. Please click here to read these in full.