Ready to start putting yourself first?
Life coaching for positive, purpose-driven women
"Working with Kat gave me an opportunity to check in with myself and realise it doesn't all have to be go, go, go all of the time!"
Coaching with me is perfect for you if…
You're committed to putting yourself first.
You're ready to take action, make time for your goals and step outside of your comfort zone.
You're willing to be vulnerable and work through the fear, the doubt, the guilt, and anything else you struggle with along the journey.
You want continued support, accountability and guidance to keep you focused and motivated.
We'll uncover what your biggest goals and dreams look like, what's been holding you back and what needs to happen to empower you to change your life.
"I learned that taking time to care for yourself is not only ok but necessary in order to be my best."
What's it like working with me?
Support tailored to you
I am your biggest cheerleader. Good days, bad days and everything in between – I'm there to celebrate your wins, help you unpack the lessons when things go wrong, and keep you positive and productive.
Accountability
Whether it's the actionable tasks I set you, or the email check ins between calls. I'll keep you focused and on track throughout our time together.
Virtual hugs! No tough love here…
So many of the ladies I work with say coaching with me is like chatting with a close friend. I'm no 'tough love' coach. I want every woman I work with to speak to herself kindly and treat her growth with patience. Positive vibes only!
"Kat really helped me focus on myself and what was right for me and my business"
Some of the things we can work on together…
Goal Setting
An action plan to set and achieve the goals you've always dreamed about. Accountability and support to keep you focused and motivated.
Mindset
Move through fear, guilt, comparison, imposter syndrome and whatever else you're currently faced with.
Self Care
Want to make more time for you? You're in the right place! We'll get more self care in your schedule, and slowly unlearn the guilt associated with putting yourself first.
Intuition
Stuck on a decision, or in a transitional stage of your life? I'll support you in connecting to that 'gut feeling' that knows exactly what's right for you.
"I found myself able to be kinder to myself and others."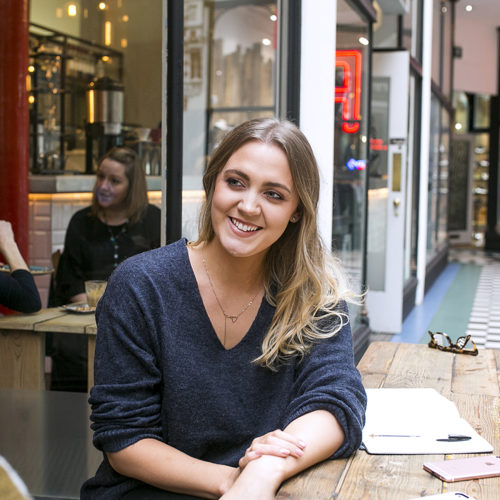 Support
12 x 60 minute Skype calls. 6-month commitment to your personal growth plan, guided by you and your goals, supported by me.
Resources
Your own password-protected login page with call recordings and notes. Including action steps and helpful resources to keep you moving forward between calls.
Accountability
Unlimited email support in between calls. Email me anytime and I'll be back to you within 24-48 hours, so you'll never be without support and guidance.
Your Investment:
£800 in full (saving £100)
or 6x monthly payments of £150